BIOIMIS
The program dedicated to all those people who want to lose excess weight and improve their health, by learning how to eat properly in order to maintain results forever.
Enter the era of precision Nutrition
Thanks to studies on food biochemistry, Nutraceutics, the intestinal Microbiota, an epochal turning point in the world of nutrition
A customised program
The program is tailor-made for you based on your initial characteristics, food preferences, goals and lifestyles.
No meal replacements, supplements or artificial products: quickly reach your ideal shape thanks to only natural foods that can be purchased in any supermarket.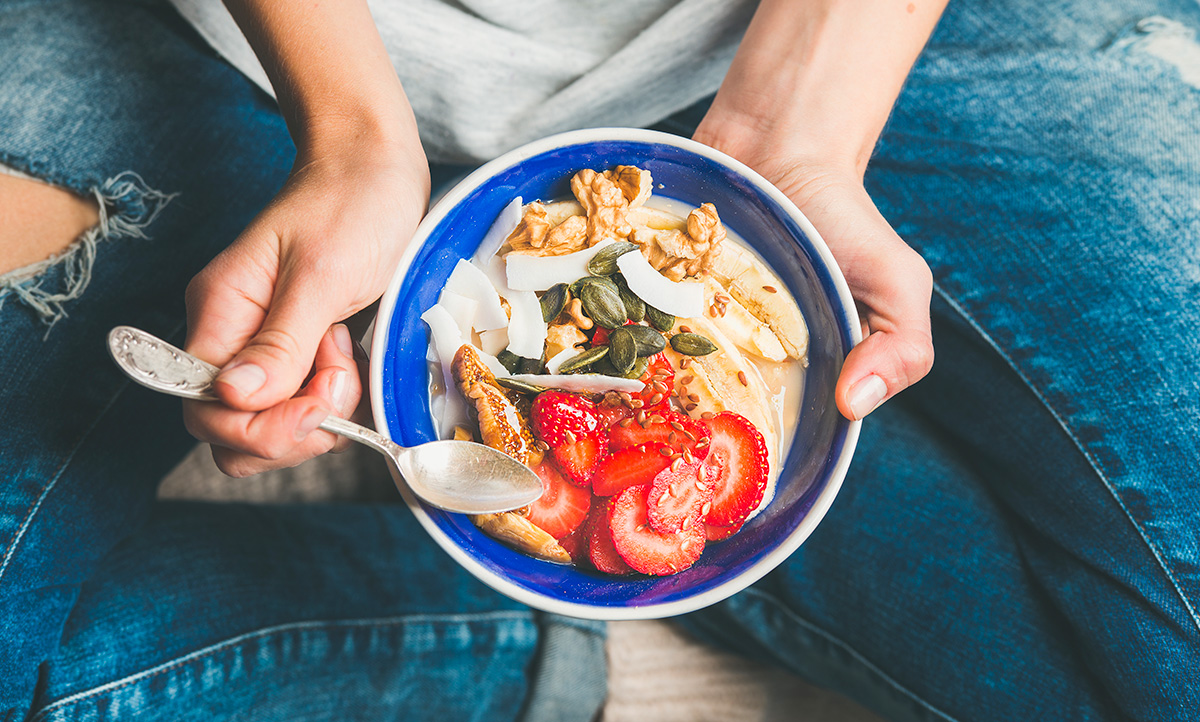 Goodbye hunger, eat to satiety
Free yourself from the classic concept of diet linked to weighing whatever you eat, to reducing all portions by living with a constant sense of hunger. With Bioimis you eat the recommended foods for you, without weighing them or counting calories.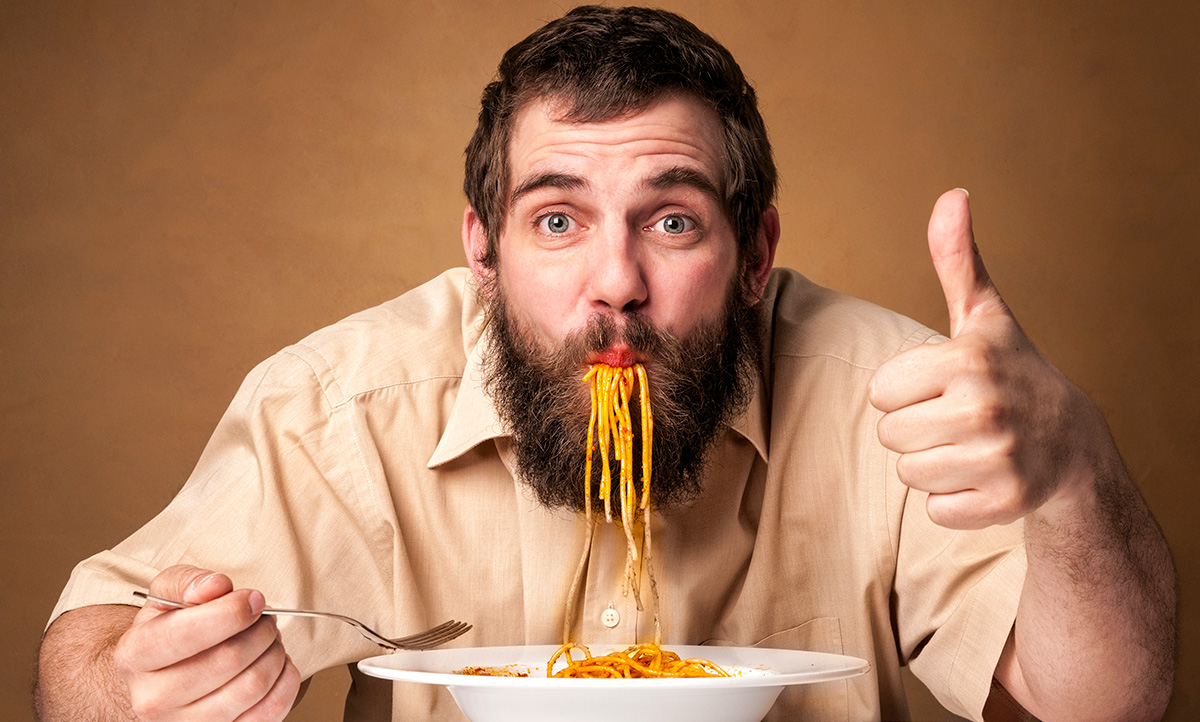 Learn to keep the results
Each of us is different, so there are no forbidden foods!
Find out what effects the various foods have on your specific body and use the individual properties of the foods to your advantage. We will teach you how to maintain the results and enjoy your new lifestyle.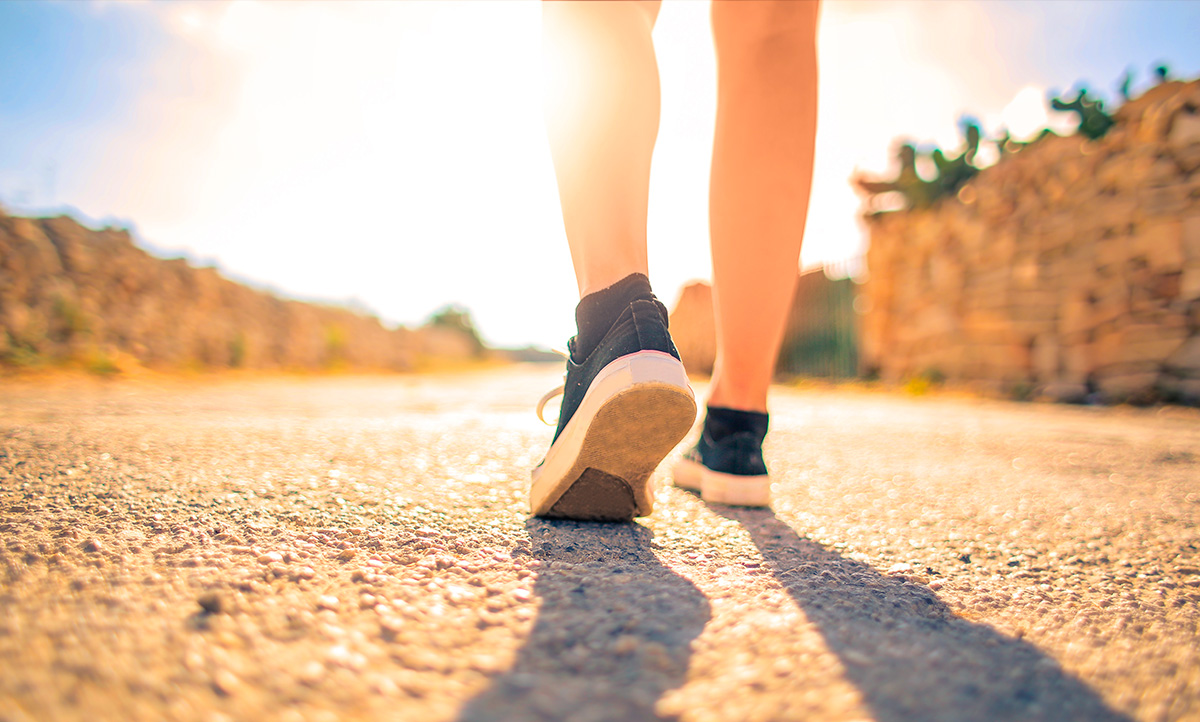 A scientific staff always by your side!
A staff of doctors, nutritional biologists and food coaches will supervise your program and will support you for the entire duration of your journey, ensuring maximum effectiveness and safety.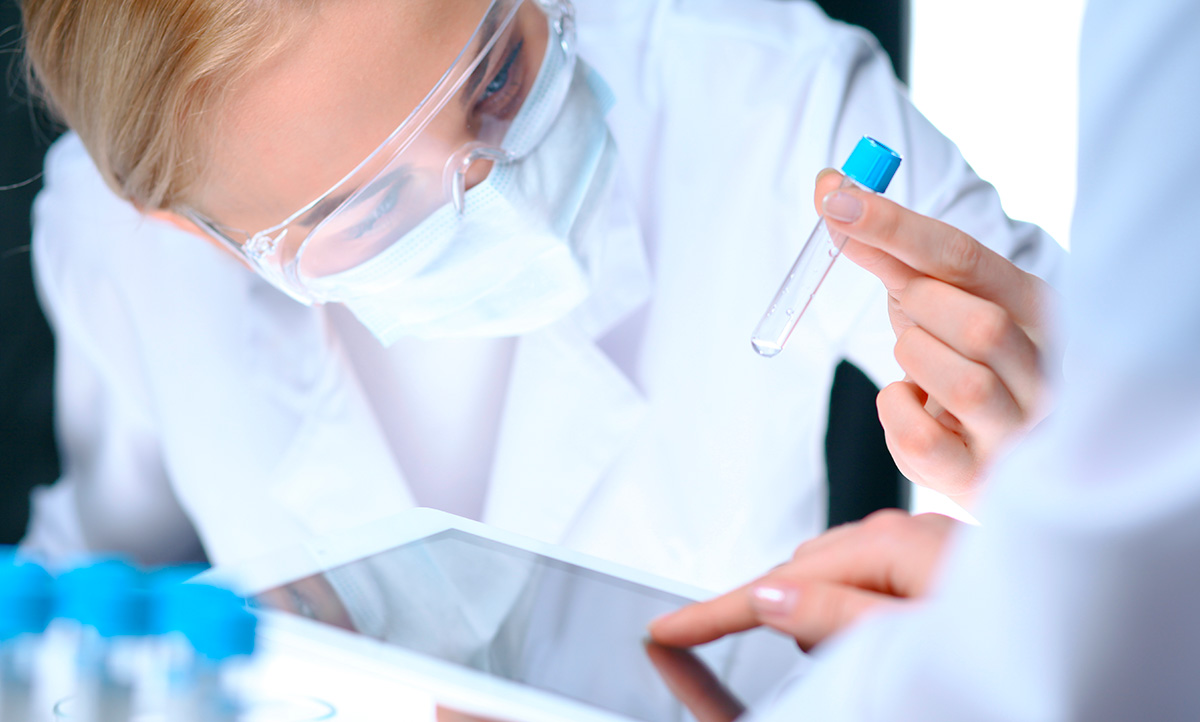 Everything you need at your fingertips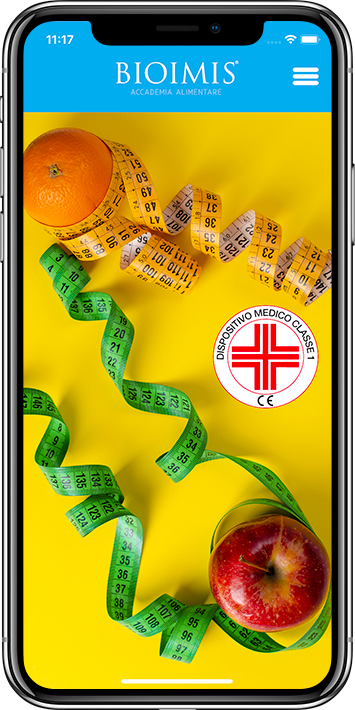 Class 1 Medical Device
The 1st Software as Medical Device in the world.With CE mark according to MDD 93/42/EECCE.From Italy, recognized worldwide as a country of healthy nutrition, a technological innovation to safeguard the world population.Tax deductible for the benefit of your health.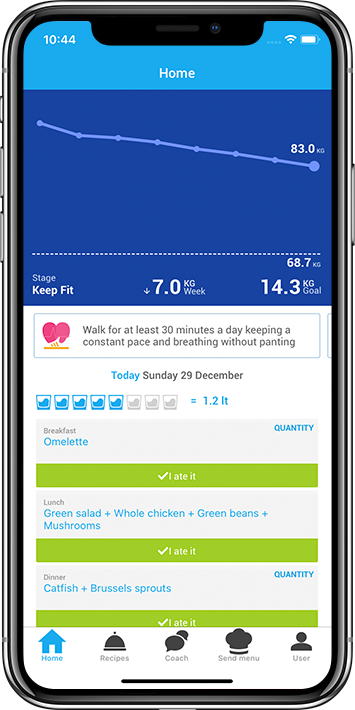 A personalized and extremely effective program
Through the Bioimis app you can always have with you all the information you need to follow your path, as well as enter and modify all the data you want to collect, wherever you are.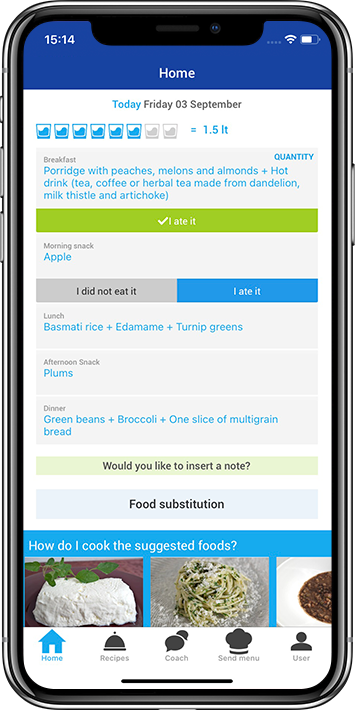 5 phases of "nutritional re-education"
After quickly losing your excess weight, we will guide you on a journey to discover which foods and combinations will allow you to maintain the results achieved forever. Let our experts guide you!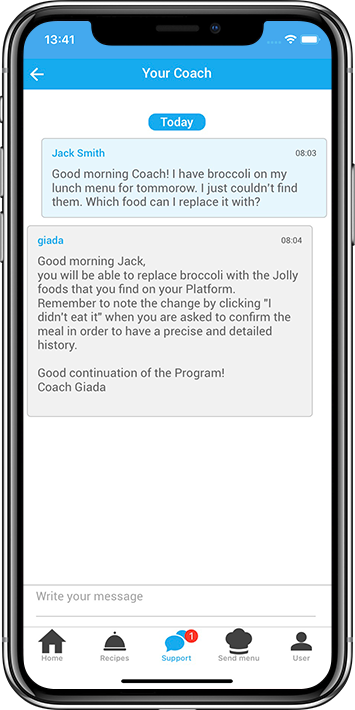 A coaching service always at your disposal
You will have a staff of doctors, nutritional biologists and food coaches that make up the Bioimis scientific staff ready to support you and meet your needs throughout your journey.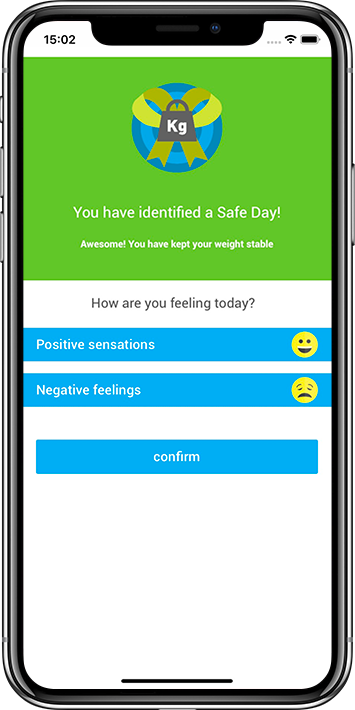 Reentry and safe days
Enjoy your favorite foods without guilt!
Once you discover your reentry and safe days (i.e. those combinations of foods that make you lose weight and not gain weight) you will learn to maintain your results forever.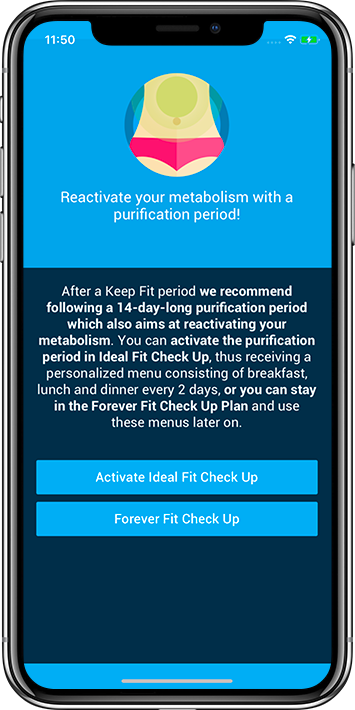 6 detox periods
Once you reach your ideal weight, you can take advantage of 6 detox periods dedicated to detoxing the various organs of your body and strengthening your immune system.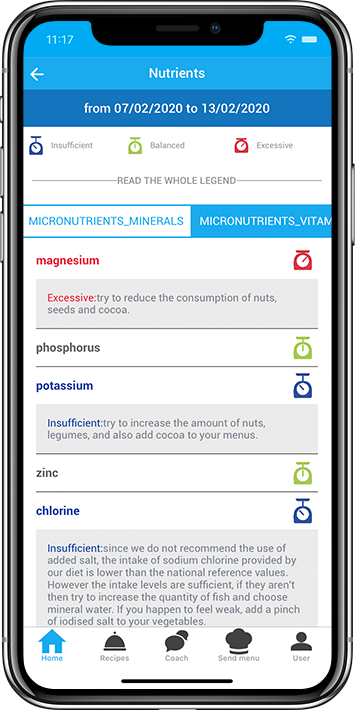 Check and balance macro and micro nutrients
Once you reach your ideal weight you will be guided by our staff in the creation of your menus, learning how to balance the macro and micro nutrients as well as check their intake.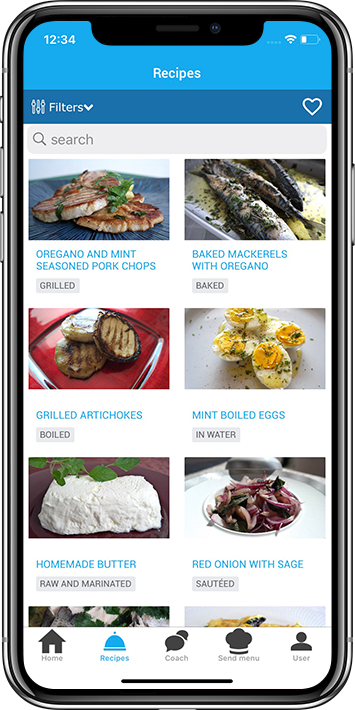 Get inspired by our numerous recipes
Thanks to the more than 500 recipes at your disposal, find out how to enhance the natural flavor of foods so you can always eat your fill with savour.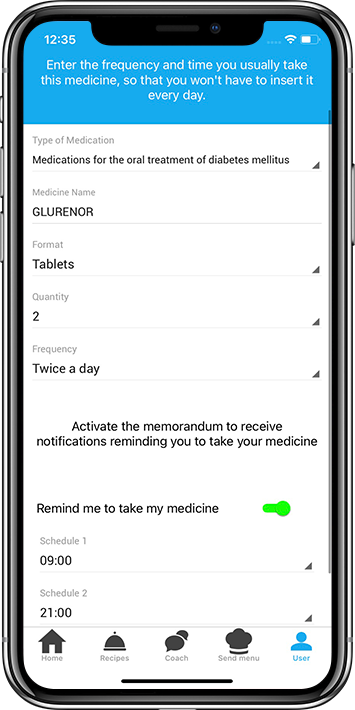 Record any medications you take
Record your medicine intake; this way the Bioimis platform will be able not only to remind you to take them, but also to change your menu to guarantee results and health.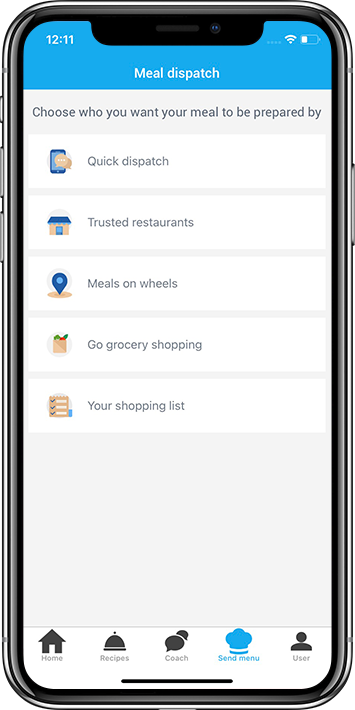 Cut down on food waste
Reduce food waste and save money by purchasing only the food necessary for your health thanks to "Your shopping list" always at hand.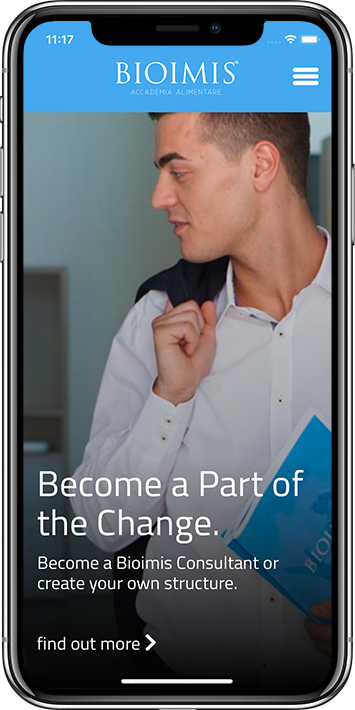 Become a Bioimis Ambassador
Once you have experienced the results you get, you can help us improve the lives and health of thousands of people by becoming a Bioimis Ambassador.
The story of somebody who has tried BIOIMIS WEIGHT-LOSS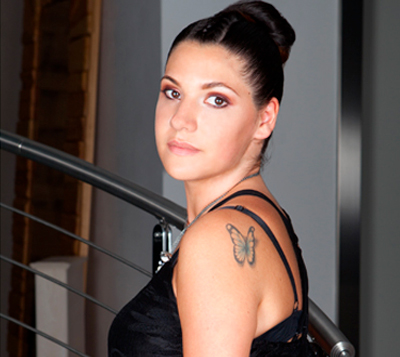 HILARY FABBRO
STUDENT
'I am 19 years old, I am a student and I have achieved great results in a short time'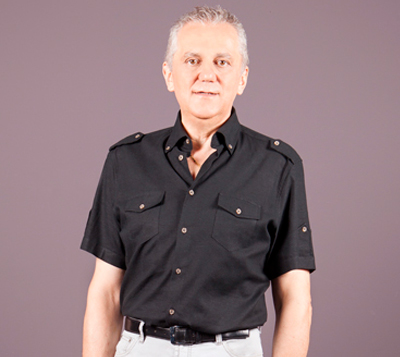 CARLO ALDEGHERI
ACCOUNTANT
"Without realizing it, I was enormously fat ..."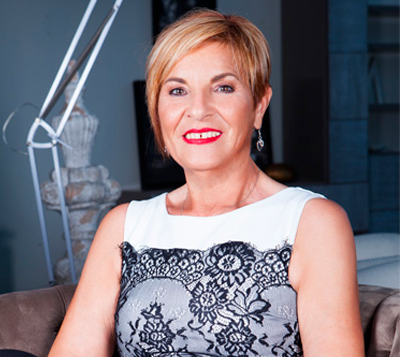 ANNAMARIA DAL COL
MOTHER
'I've learned to cook without sacrificing good taste'
ALL OF THE WEIGHT-LOSS SUCCESS STORIES
Start your journey right away!
Enter your information and discover how you can improve your lifestyle
Bioimis Weight
Enter your email address to find out all the details of BIOIMIS Weight-loss journey