Giordano Bascià
- 34 Kg
in 4 months *
Besides being a nutritional journey, it is a life journey!!
Testimony after 2 months from the start of the Program

Hello, I am Giordano Bascià and I am 28 years old. I found out about Bioimis thanks to a friend of my mother who was into the program for a few months and talking about it enthusiastically.

It is not a classic diet, but a real nutritional journey and, I might add a life journey, which not only made me lose weight but it taught me to eat properly without sacrifice. Most important with Bioimis I kept the weight off without the nightmare of gaining back the lost weight.

Today I finished the first 4 weeks of the program, and to my great satisfaction in addition to having lost 17 kg and several centimeters in all areas of the body I rediscovered an energy and vitality that I never thought possible. I advise everyone to make this choice, to learn to take care of their bodies and their health.

A sincere thank you to all the Staff of Bioimis which is always available to me, and to my mother who believed in me.

Giordano updates us on his journey after four months from the start of the program

Here I am again, Giordano Bascià, although I hardly recognize myself. It is with deep satisfaction and lots of surprise that today, four months from the beginning of my journey, I can say that I lost 34 kg and I am in great shape.

I finally move free, the ability to do things that until recently seemed impossible and above learning about eating healthy and regular, all this while eating to satiety without unnecessary and harmful chemicals or other junk foods.

I am not afraid of scales or mirrors anymore, and my self-esteem and my mood is greatly improved, in addition to, of course, my life quality and my night's rest.

I am really close to achieve my final goal, and I hope to get there as soon as possible. As always, I want to thank the complete Staff that have been and continue to be there for me.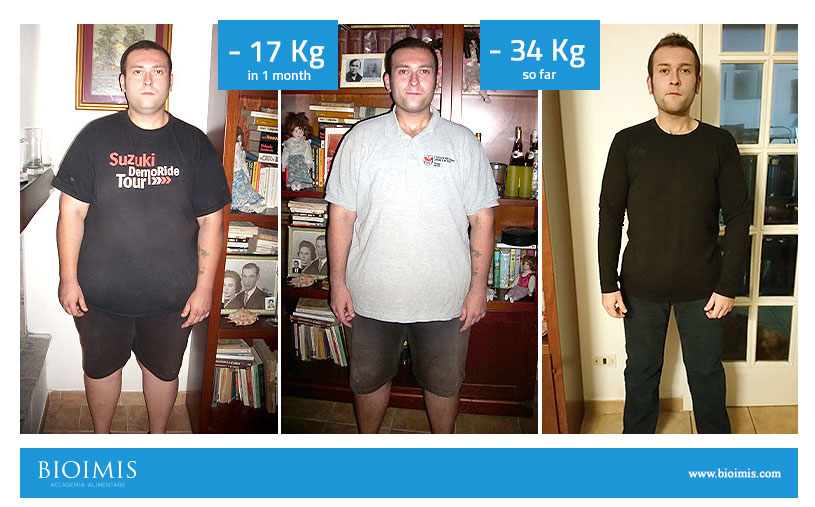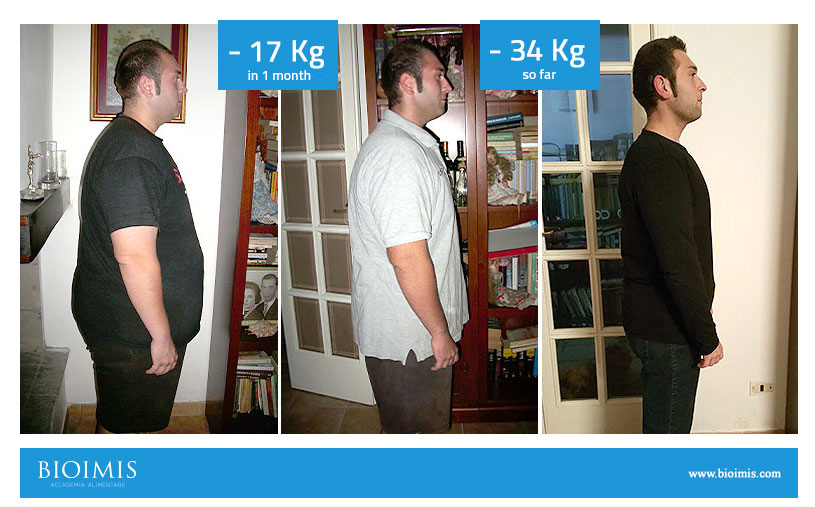 Giordano Bascià
*The success stories presented refer to the persons represented. Length of time and amount of weight loss may vary from person to person based on one's initial weight, individual metabolism, lifestyle, and proper nutrition. The average weight loss of our customers following the Bioimis method can vary from 4 to 10 kg a month.