Donato Lopopolo
- 45 Kg
in 6 months *
I can say that now I am really happy
Testimony after 3 months from the start of the program

Hello everyone. My name is Donato Lopopolo and I am 43 years old. What to say? I lost 22 kg in 3 months in a calm peaceful way. It is exciting seeing your body reshape and melt fat so quickly without sagging muscle, seen my work on construction sites.

The coolest thing? I no longer use the pills to keep under control the blood pressure. It feels like a dream, especially since I was told I had to use that pill for the rest of my life. I want to thank Bioimis and its Staff that is courteous and available at all time, even during the hardest time.

You guys are wonderful, keep it up!

Donato updates us after 2 years from the beginning of his Program

Hello I am Lopopolo Donato and I want to update you about my situation after two years from the beginning of the Program. After losing 45 kg in 6 months, I am currently keeping the same weight off my life has totally changed, I am no longer taking the blood pressure pill, and I solved the gastro esophageal reflux issue.

I would like to share with you all my joy. It is a great satisfaction ... I'm happy for the result achieved without any effort. I suggest you choose Bioimis because it represents the certainty for those who wish to change while continuing to eat.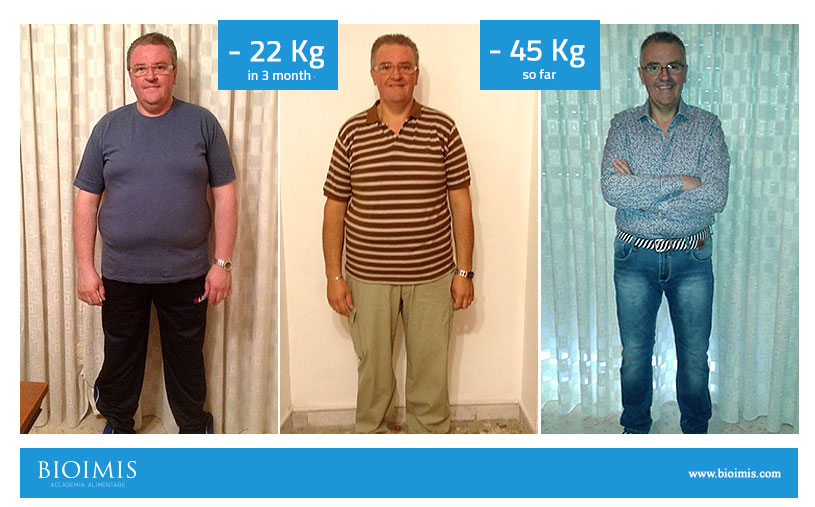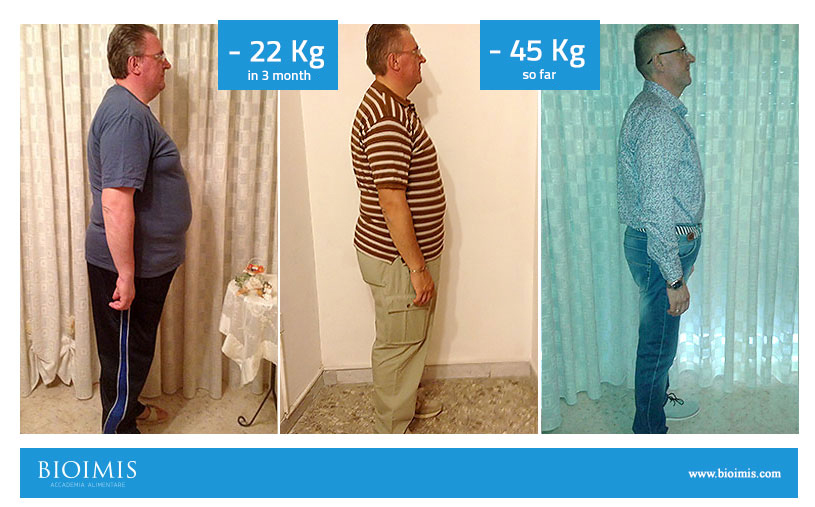 Donato Lopopolo
*The success stories presented refer to the persons represented. Length of time and amount of weight loss may vary from person to person based on one's initial weight, individual metabolism, lifestyle, and proper nutrition. The average weight loss of our customers following the Bioimis method can vary from 4 to 10 kg a month.