Giovanni Ferrise
- 36 Kg
in 5 months *
In a short amount of time I have gained back energy and vitality!!!
This is the first success story, after 2 months of the beginning of the program.

Hello everyone, my name is Giovanni. I am 37 years old and for about two months I have been using the Bioimis magic! Through word of mouth, I learned about this amazing nutritional academy, and after research and collecting information I decided this was the right path to take.

Today, after 55 days I have lost 20 kilograms! It is incredible how in such short amount of time I have regained energy and vitality and I am excited to get to the end of my Nutritional Program.

I believe Bioimis is an opportunity not to let go by, once you are part of it you will be proud of yourself and of the results achieved, remember where there is a will there is a way! Therefore, I can only say thanks to Bioimis and its Staff! Bon Appetite everyone!!

Giovanni gives his updates after 5 months from the beginning of the Program

Hello everyone, it's me again Giovanni Ferrise. My adventure with Bioimis continues. I lost 36 kilograms, unbelievable!! This is a dream come true, this is my new reality!!
I want to take this opportunity to thank the whole staff for being always available, kind, and highly professional. Big thanks and best wishes to my consultant Ida.

Bye everyone!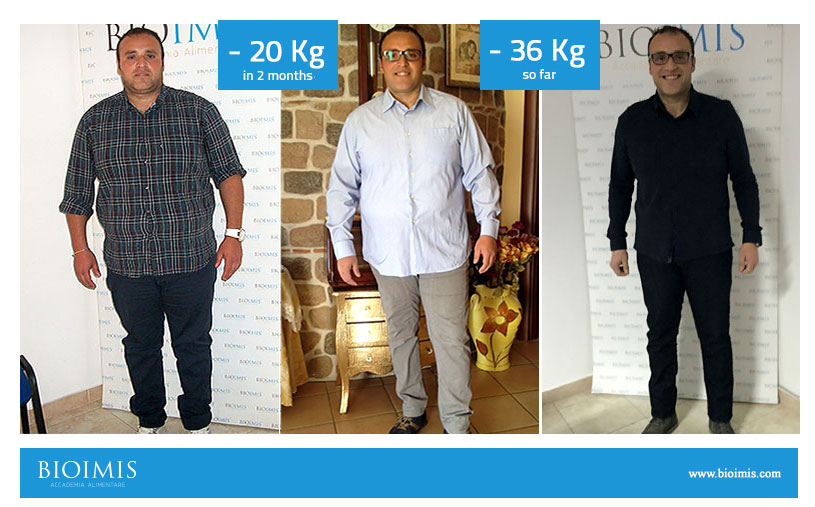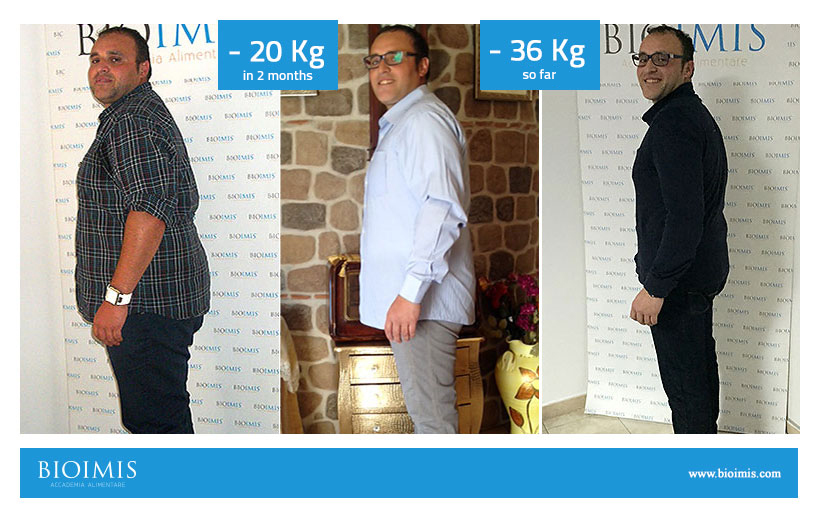 Giovanni Ferrise
*The success stories presented refer to the persons represented. Length of time and amount of weight loss may vary from person to person based on one's initial weight, individual metabolism, lifestyle, and proper nutrition. The average weight loss of our customers following the Bioimis method can vary from 8 to 22 lbs a month.